24
May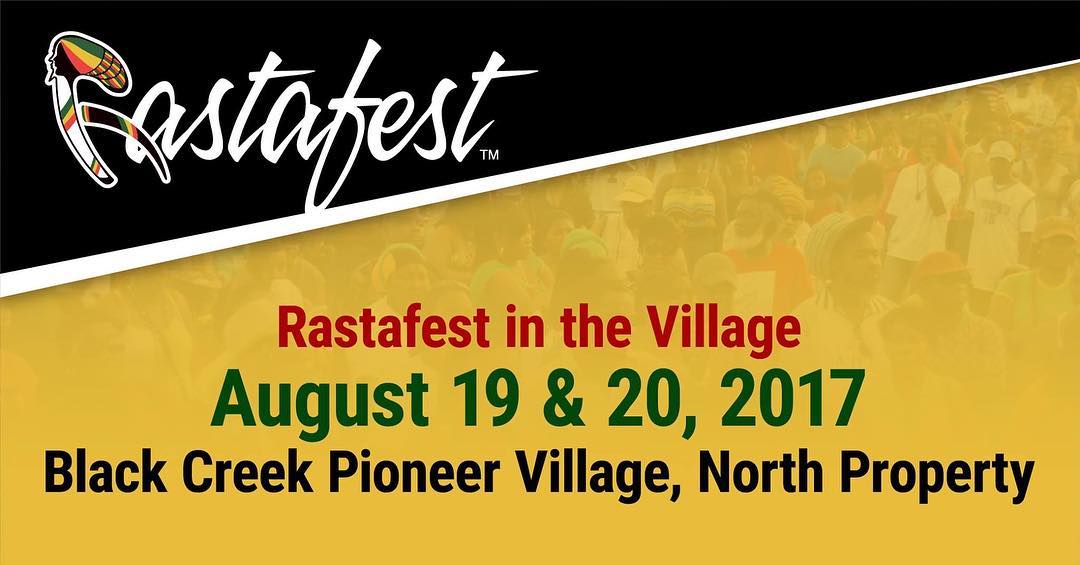 17th Annual Rastafest Reggae Festival
Toronto, Canada – August 16th to August 20th 2017
Rastafest, Canada's largest Rastafari festival, highlights Reggae artists from Canada, the USA, and the Caribbean. The festival pays homage to Rastafarian culture and history and celebrates Reggae music in Canada. Rastafest 2017 is a five-day event, running from August 16th to August 20th. The festival kicks off Wednesday August 16th , with a big launch party at Reggae Lane, in Little Jamaica, on Eglinton Avenue West and Marlee Avenue, featuring a line up of Reggae performers, musicians, drummers, and dance groups. Starts at 3:00 p.m. and wraps up at 9:00p.m. Canada's first ever Reggae Music Conference gets underway Thursday August 17th at the Toronto Plaza Hotel from 1:00 p.m. to 9:00 p.m. Day-one of the conference will examine the challenges of keeping the Reggae music industry alive and prosperous in North America and the Caribbean. Reggae has been around for more than fifty years and influenced music and musicians around the world. Reggae, however, is not getting the attention and airplay in Canada as many other musical genres. Speakers will discuss ways to effectively promote the music and artists, and how to reach new audiences internationally. Featured guest speaker is Lloyd Stanbury, internationally recognized Reggae music expert, entertainment lawyer, consultant, and author of the book, "Reggae Roadblocks." Day-two of the Canadian Reggae Music Conference takes place Friday, August 18th at the Faculty of Environmental Studies, York University from 9:00 a.m. to 5:00 p.m. The workshops will educate reggae artists/musicians, how to build an audience for their music and how to access new markets overseas. It will also discuss how to get airplay on radio stations across North America and how to finance and promote their careers. An estimated crowd of 20-thousand fans will descend on the Historic Black Creek Pioneer Village's north property located at 7060 Jane Street (North West corner of Jane Street and Steeles Avenue West), for the big two-day Rastafest Reggae Concert, Saturday, August 19th, and Sunday August 20th . The concert features an impressive line-up of Reggae artists, including Bushman, Kabaka Pyramid, Nana Mclean, Jay Douglas, Carl Henry, and Iauwata. Rastafest is organized by Masani Productions and sponsored by Rastafest Inc.
For more details and media accreditation – please log onto – www.rastafest.com.
Media Contact: OneNationPR Inc.
onenationpr@gmail.com, 416-580- 0675